Our Lady of Lourdes Elementary School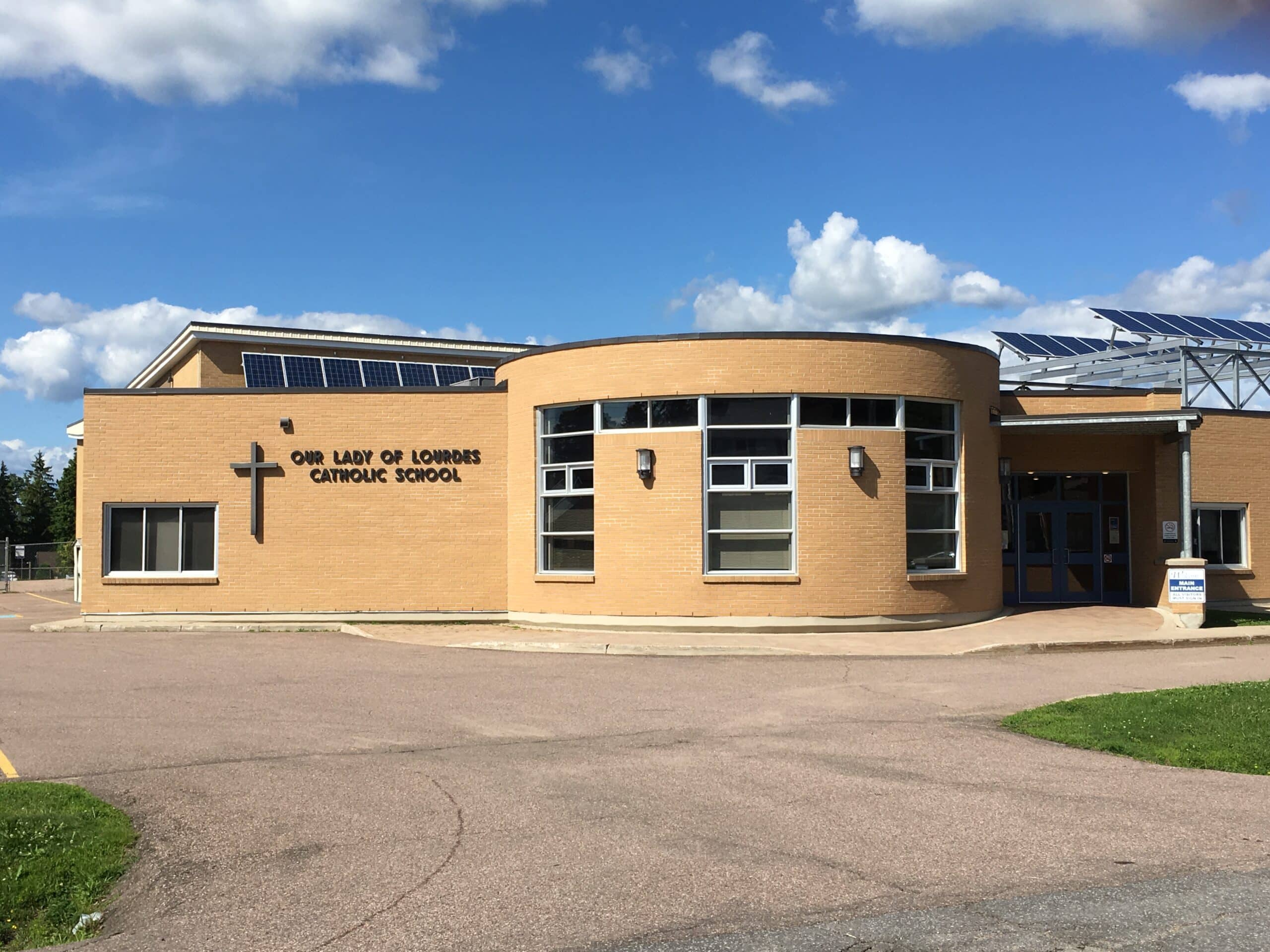 535 Irving St
Pembroke, ON K8A 2V2
Amy Sicoli (Principal)
Kevin Walsh (Vice Principal)
Welcome to Our Lady of Lourdes Catholic School located in the beautiful city of Pembroke in the heart of the Ottawa Valley.  We are an inclusive Catholic educational school community that celebrates the potential and spirit of all children: encouraging them to strive for their goals and to be the best possible ambassadors to our families, global stewards to our environment, and role models for the future.
Our Lady of Lourdes was built in 1959 with the most recent addition completed in the spring of 2009.  Our school is home to approximately 360 students from Kindergarten through to Grade 7 including families from the east end of Pembroke and extending to the rural communities of Westmeath, Cobden, Beachburg and Rankin. All of our families are here for the common purpose to enrich their faith life while being part of an exceptional school community. We also share a close relationship with our Lourdes Parish and Father Ryan Holly and Father Stephen Helferty.
At Our Lady of Lourdes Catholic School, we pride ourselves not only on our unique Catholic identity, but also on our efforts to strive for academic excellence, allowing each and every student to have opportunities to achieve success. We offer an Extended French program in our primary grades which provides 25% of daily instruction in French.  We have an amazing group of dedicated staff who provide so many learning opportunities for our children to explore, collaborate and extend their curiosity in the sciences, technology, robotics, coding, music, art, drama, dance and so much more.  These opportunities are all alongside our daily work to strengthen our students' literacy and numeracy knowledge and skills.  We strive to nurture collaborative, respectful and kind relationships amongst our students.
We also enjoy a variety of extra-curricular activities for our students.  We are teaching our children to be the hope for the future, and we strive to give them as many opportunities and experiences to nurture their giftedness and potential.  Check out our amazing school on Twitter: @LourdesRCCDSB, and like us on Facebook at: Our Lady of Lourdes School, Pembroke.
I continue to feel blessed and grateful to be part of such an incredible, vibrant school community.  Please feel free to contact us at: 613-732-4633 for more information or to arrange a visit.
Ms. A. Sicoli
Principal