Our Lady of Fatima Elementary School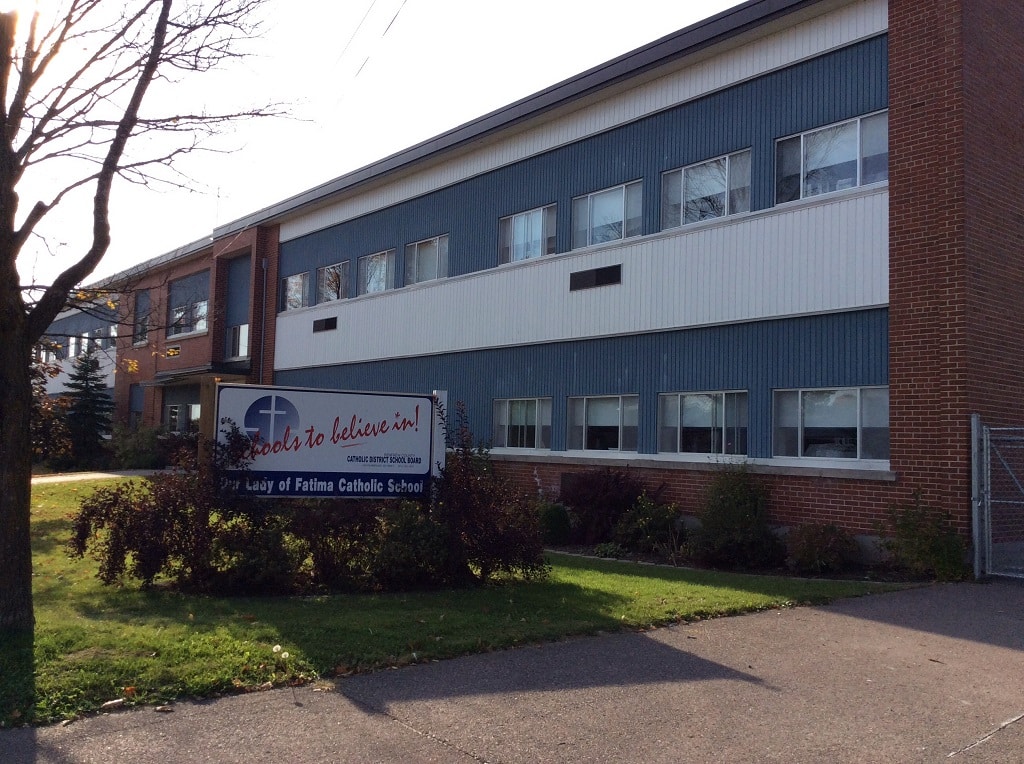 228 Mason Ave
Renfrew, ON K7V 3Y3
Welcome to the website for Our Lady of Fatima Catholic School.
We're truly delighted to have you join us as part our community, and want to share with you the many things that make being at our school such a vibrant and fulfilling educational and faith experience.
As with all communities, we derive our strengths from the qualities and values of the individuals that we are comprised of, and we truly feel that we are, indeed, very much a school to believe in.
Located in Renfrew, Ontario, we are a proud member of the Renfrew County Catholic District School Board. The school provides service for children from full-day kindergarten through to grade seven, and is the educational home of some 268 students and 30 staff and support workers.
Our school is blessed to have an active affiliation with Our Lady of Fatima Parish, giving us the ability to explore our Catholic faith with a richness and fullness that enhances the values articulated in our Vision Statement. Faith is an important part of who we are here at Fatima. It represents our core values and the beautiful foundation of hope and inspiration that help us with our journey through life. We are thankful for the opportunity to practice that faith, to celebrate it, and to share it with others who take a similar pride in it and comfort from it.
Although a small school by some standards, we're one that likes to set significant goals, and we take a great deal of pride in the achievements we've made on so many levels.
For several years running, Our Lady of Fatima has placed among the top percentiles of the over 3,000 schools found in the province of Ontario, a ranking compiled by the Fraser Institute, and based upon academic achievement. And while that's enormously gratifying, it's not something we're going to simply take for granted, and it will remain a goal of our community to retain these very high standards for the education of our children.
Thank you for taking the opportunity to visit us online. Should you wish to find out more about us, or have any questions, please don't hesitate to contact us. We'd love to hear from you!