Bishop Smith Catholic High School

Welcome to Bishop Smith CHS
Located in the beautiful City of Pembroke, Bishop Smith Catholic High School is one of two secondary schools within the Renfrew County Catholic District School Board. Our school is centrally located in a natural setting enveloped by the Indian River. We are pleased to serve over eight hundred students in grades eight through twelve. We welcome you to take a virtual tour of our school. Contact us to register your child and to learn more about our faith-filled environment and curricular/extra-curricular programming.
In September of 2021, we welcomed two new administrators, Julie Huckabone and Katie Scott. Julie Huckabone is our principal and Katie Scott is our new vice-principal.
362 Carmody Street
Pembroke, Ontario, K8A 4G2
Chris Mulvihill
Katie Scott
Peter Gleason
Janet Goulard
Heather Hickson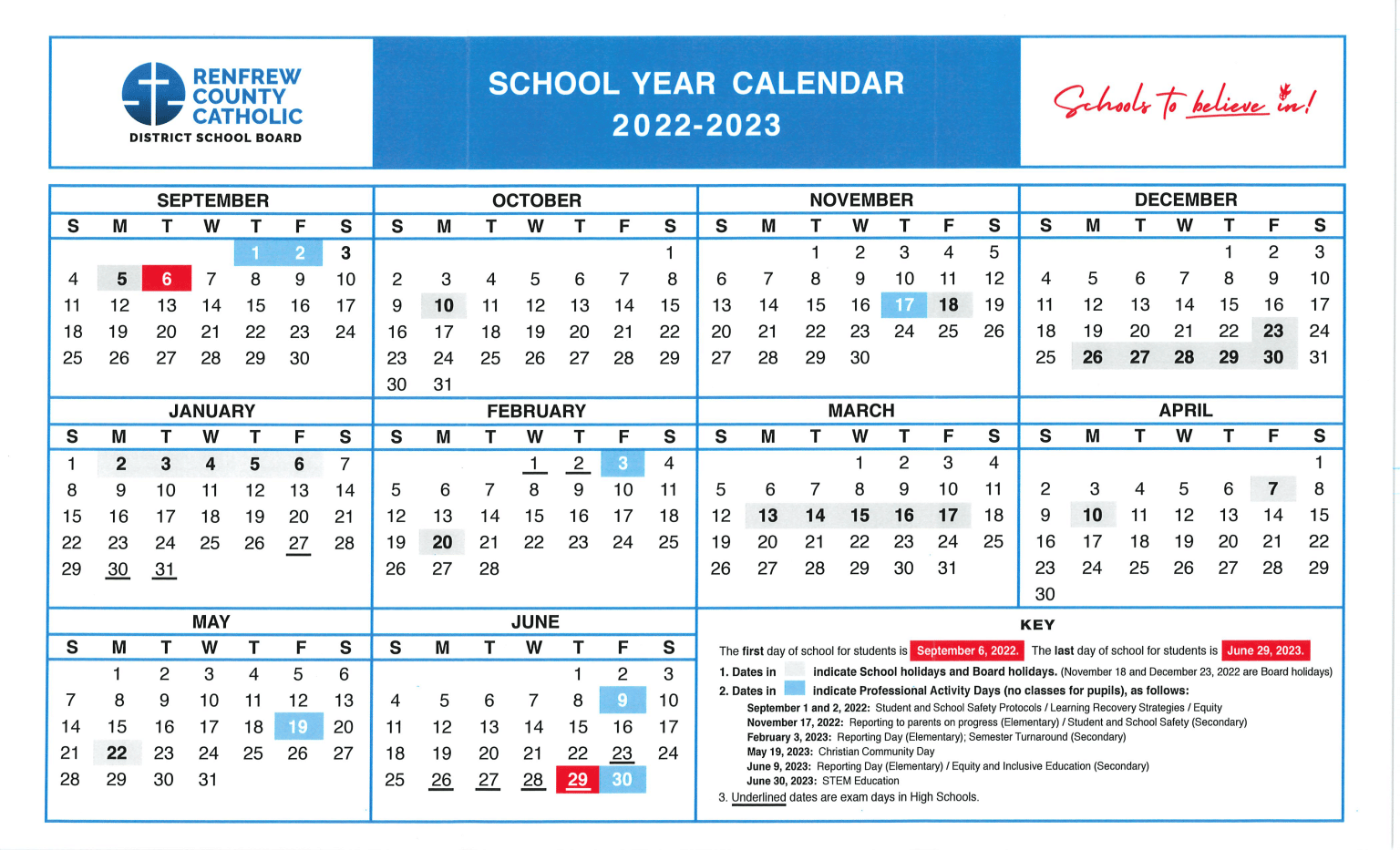 Grade 9 through 12 students are encouraged to acquire community service hours throughout the school year, as well as in the summer months. In Ontario, high school students must complete 40 hours of community service to receive an Ontario Secondary School Diploma.
Use this school form to record your volunteer hours. Click here to view local volunteer information and opportunities or visit Student Services.
University of Waterloo Math Contest
Are you considering post-secondary studies in math, science, engineering, design, or technology? Would you like to join one of our grade level math teams? Grade 9 through 12 recruitment occurs in January and grade 8 recruitment occurs in April. Students are asked to review the contest preparation materials posted on the University of Waterloo website.
2022-2023 competition dates:
| | |
| --- | --- |
| Grade 8 | Wednesday, May 17 |
| Grade 9-11 | Wednesday, February 22 |
| Grade 12 | Tuesday, April 4 |