Bishop Smith Catholic High School was established in 1982. Our high school, which was uniquely octagonal in shape, was located at 390 Bell Street in the City of Pembroke. In the summer of 1992, we moved to our present location at 362 Carmody Street. We are fortunate to occupy a large piece of treed property surrounded by the Indian River in the center of the city.
Since inception, our student and staff population has evolved in tandem with our curricular and extra-curricular programing. Our programs have developed in response to Ministry directives and student, as well as community interests, wants, and needs. Some outstanding opportunities include:  membership in Canada's largest recreational reading program, Hockey Canada Skills Academy training, annual production courses in music, drama, and/or graphic design, participation in the university Enrichment Mini Course Program (EMCP), and delivery of a unique outreach program in the Dominican Republic.


Not a current RCCDSB student? Register here.
362 Carmody Street
Pembroke, Ontario, K8A 4G2
Chris Mulvihill
Katie Scott
Peter Gleason
Janet Goulard
Heather Hickson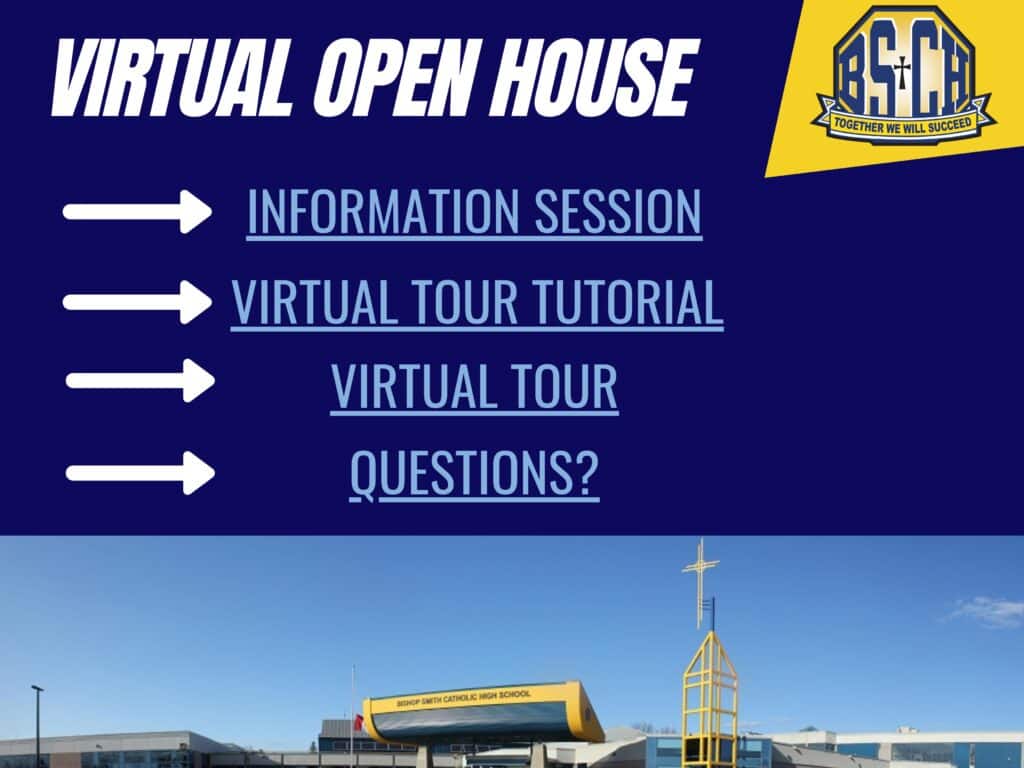 Bishop Smith Catholic High has grown, and continues to grow, under the outstanding leadership of seven dynamic principals:
| | |
| --- | --- |
| 1982-1998 | |
| 1998-2001 | |
| 2001-2011 | |
| 2011-2013 | |
| 2013-2019 | |
| 2019-2021 | |
| 2021- | |
School policies and procedures guide acceptable behaviour and ensure that the school environment is safe for all students and staff members. Our policies and procedures also help to create a productive learning environment. They are reviewed regularly by students, parents, and school administrators. 
Personal Electronic Device Policy
In response to the provincial government's new law on cell phones in Ontario's schools (2019), our Bishop Smith School Council has prepared a personal electronic device usage amendment to our school "Code of Behaviour". The amendment, posted below, was created in consultation with students, staff members and administrators.